Latell Sailmakers is now part of the Evolution Sails group!
Evolution Sails Chesapeake is the only full production sail loft in the MidAtlantic region.  Our independently owned loft is located in Deltaville, VA with satellite offices in Hampton, VA and Edgewater, MD, serving sailors along the east coast for over 40 years.
Using the latest sail design software coupled with an in-house automated cutting system, we produce top quality computer cut sails.  Our loft has built paneled sails for decades and we are now finishing membrane sails that are laminated in the Evolution New Zealand loft.  We are also one of only a handful of lofts in the US that builds tall ship sails and authentic traditional sails.
Our loft has the machinery, expertise, and loft space to build and repair sails with luff lengths up to 90'.
We repair any brand, type, or size sail.  Sail and canvas washing is another service that we provide with a quick turnaround in our own dedicated facility.
Email or give us a call for all your sailmaking needs!
The Team - Edgewater, Maryland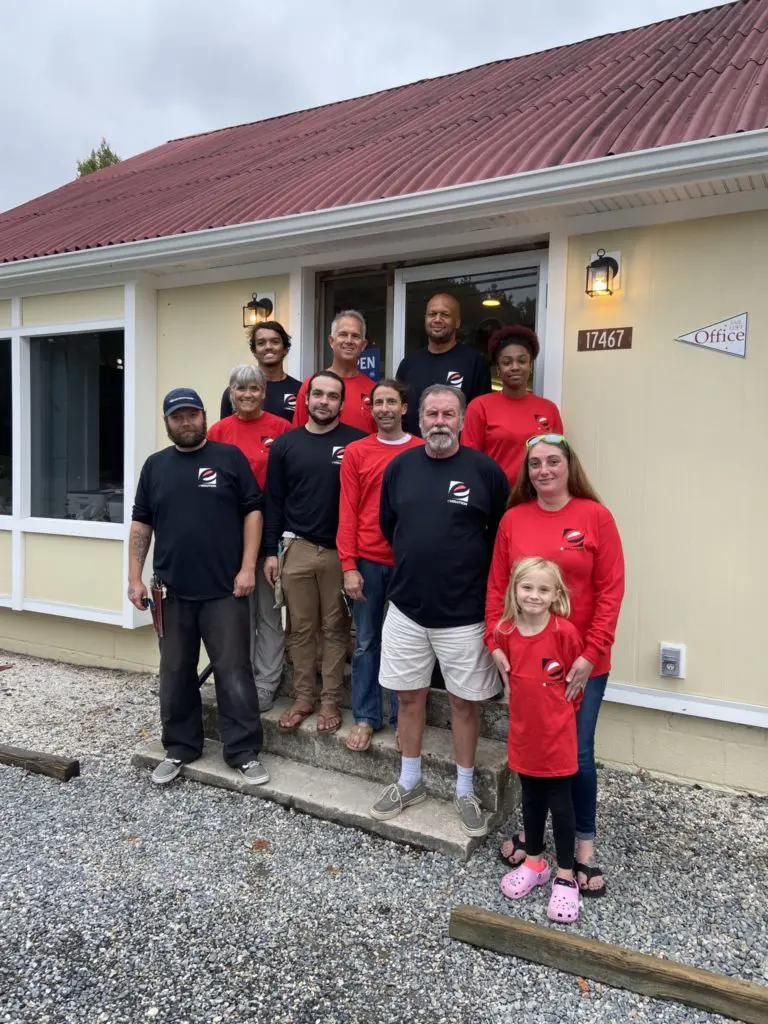 Jerry Latell – Managing partner, Lead Sail Designer
Justin Ailsworth – Partner,  Lead Sailmaker
Tiffany Ruddock – Office and Service Manager
Joel Boggs – Canvas Manager
Jake Pender – Lead Rigger and Traditional Sailmaker
Gregg Tapscott, Jimmie Newell, and Michael Dion – Sailmakers
Debbie Cycotte– Canvas Maker
Stephanie Sweeney – Hampton, VA   Sail Consultant
David Neff – Edgewater, MD   Sail Consultant
1032 Old Turkey Point Road
Edgewater Maryland  21037
Loft Location - Edgewater, Maryland
David Neff – [email protected]
Selby Bay Sailing Center
1032 Old Turkey Point Road
Edgewater Maryland  21037
Phone: 410-798-4146
Contact Evolution Sails - Edgewater, Maryland