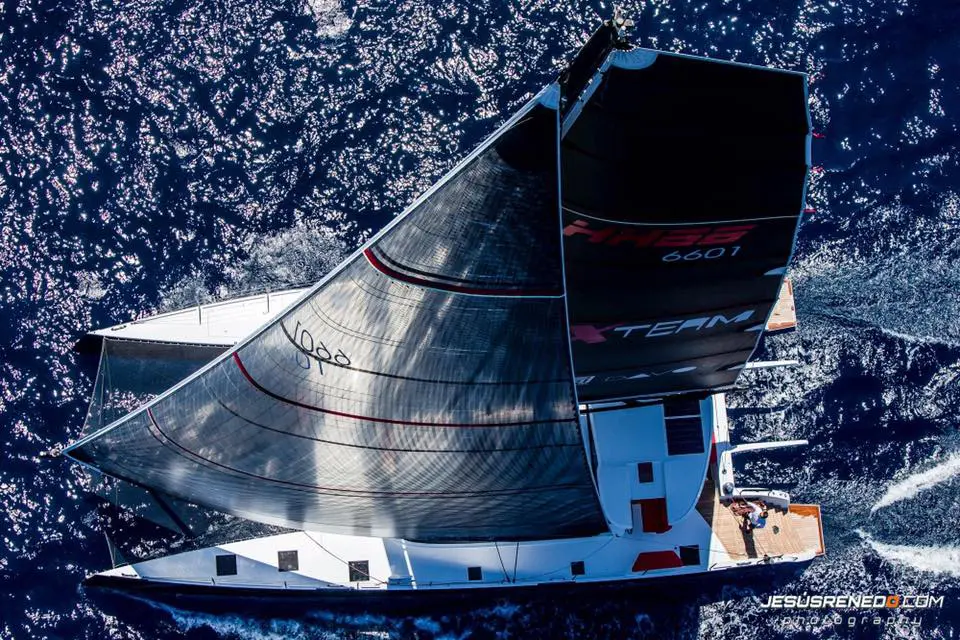 It's the code zero sail for people with an appreciation for performance.
Supreme performance at any wind speed is the key to winning races. Because sometimes a race is won or lost in light air conditions. And that's where Evolution Code Zero sails help fill the gap between upwind headsails and downwind spinnakers.
If you are looking to optimise your racing sail inventory, this is the sail to get you out in 5 or 6 knots. Code Zero is the go-to sail for reaching applications, in harbour, coastal and off-shore races. It will give you the necessary power to sail your boat when either the Jib and the gennaker are outside their optimal range.
At the Evolution sail loft, our team of experts build these code zero sails for close reaching winds, specifically customized for your boat. Performance and handling ability combine together, and it's not surprising that Evolution sail owners will tell you no other code zero comes close for combining brilliant responsiveness with precise control, it handles like nothing else.
Our Code zero sails are another reason why Evolution sails aren't just outstanding in some areas but in all areas. After all, if you ask as much of yourself on the racecourse, you shouldn't have to settle for less from your code zero sail.
We'll eliminate the weak point in your race sell inventory with our code zero sails. It's one of the most valuable sails in your racing sail inventory that you might not yet own.
Choose from a Masthead or Fractional (FRO) sail, and the following material options:
E-tech membrane Code Zero
Element Membrane Code Zero
Racing Laminate Code Zero
So, if you want to get a real kick out of racing, call your Evolution loft and give yourself a sporting chance.