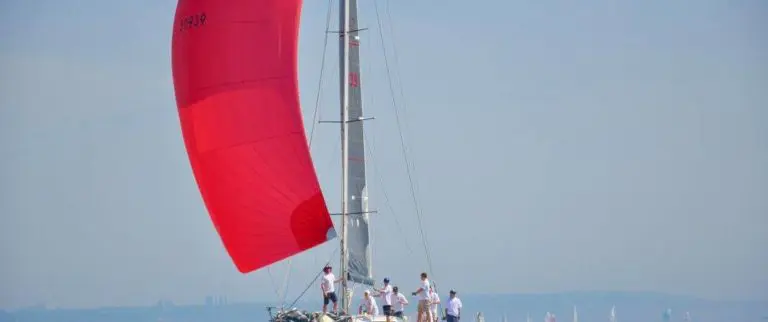 Cruising Symmetric Spinnakers
Our cruising sails aren't merely aerodynamic, they're Aero-dynamite.
There are two kinds of cruising sailors, those that like to simply enjoy an evening sail and those that like to push the boundaries and go beyond with hard core offshore cruising. Whatever kind of sailor you are, you'll go further than ever before and in thrilling style with evolution cruising symmetric spinnakers.
It starts with the design, and we're fortunate to have designers who have worked on America's Cup teams, Volvo teams and single hand around the world teams. But not everyone needs that level of expertise, that's why we also have a designer who cruises around the world himself. At Evolution, we always aim to fit you the client with the designer that best meets your needs.
Our Cruising Spinnaker shapes are sculpted using a 3-D program, since our designers actively sail on local waters, their experience provides you with a better performing sail to suit your needs.
At every stage of its development, our cruising symmetric sails have been cruise tested by cruising sailors across the world. No matter how many thousands of punishing miles you put evolution cruising spinnakers sails to the toughest of endurance tests, they consistently deliver astonishing performance.  That's why every inch of these cruising sails makes you feel at one with your yacht.
In designing our cruising symmetric spinnakers, we took on the heavyweights in the world of the cruising sails. Our cruising symmetric spinnakers deliver stunning stability combined with ease of sale trim. They never feed your yacht more power than you can handle, so you're always in control and in charge. With three different weights on offer you get the ultimate choice in durability for the way that you like to sail your yacht and wherever you decide to explore across the world.
And because we Insist on only using the best nylon materials available our cruising spinnaker sails harness the wind for the kind of supreme performance that makes sailing at joy. Get the thrill back and unleash your yachts hidden potential.
From stitching to hand finishing we assure you that our sailmakers have taken great pride while crafting your sail.
Sail features include: numbers, leech and foot control lines and hoop bag.
Optional extras: corporate logos, ATN tackers and dousing sleeves.