Our premium, and most popular product. Element Membrane is light, yet rugged and strikes the ideal balance between performance and longevity.  Developed in conjunction with Dimension-Polyant USA, Element is the culmination of three years development and now sets the standard for high-end sails which provide both high performance and longevity.
> Our premium and most popular product
 > Standard setter for performance and durability
 > From day sailing to high performance offshore racing
 > Light and rugged
 > Highly Versatile
The Element Membrane is lighter than double taffeta resulting in a higher performing,  more durable race product. When used for cruising, the sail handling also far exceeds the taffeta backed style sails.
Compared to standard external taffetas, water absorption is significantly less with quicker drying due to faster evaporation of moisture. In a larger yacht with furling sails this greatly reduces the opportunity for algae to grow.
The Element Membrane laminate is softer and more flexible than conventional laminates of the same weight which minimizes creasing and prevents film shrinkage. The random array filaments of the laminate provides increased abrasion resistance at a minimal weight gain. The Element Membrane™ fabrics allow for glued seams, resulting in less stretch under load
Cosmetically, Element offers the same appearance from side to side and the opaque finish allows for easier sail trim and virtually invisible seams, eliminating the traditional paneled sail appearance.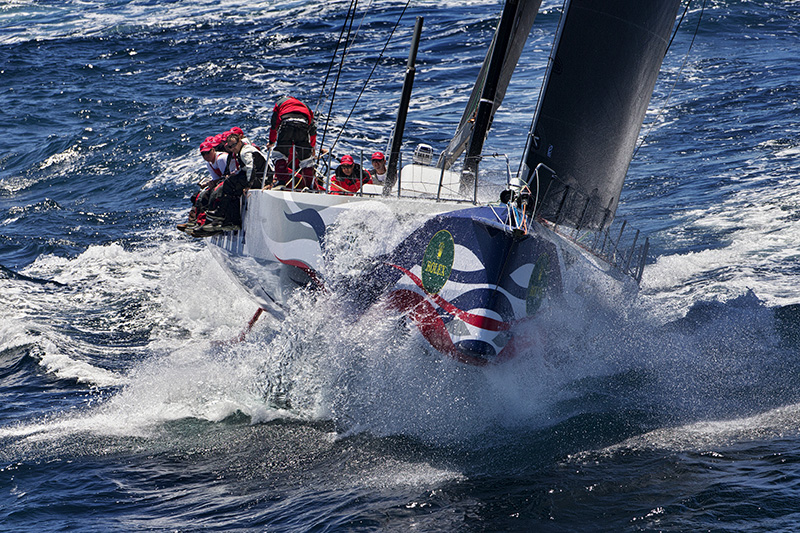 Element Membranes Characteristics
| | | | | |
| --- | --- | --- | --- | --- |
| Grade | Durability | Weight | gms/sqm | Water Wicking |
| 5/5 | *** | ***** | 49 | ***** |
| 10/10 | **** | **** | 60.3 | ***** |
| 20/20 | ***** | *** | 82.8 | ***** |
Colour Selection – Black, Grey, White