Introducing the performance cruising spinnaker range with an evolving advantage. Our Cruising sails have arrived with a heritage built on sail evolution. If you want the best cruising sails money can buy, if you want a cruising spinnaker that makes sailing a joy, then contact us today, have we got the sail for you!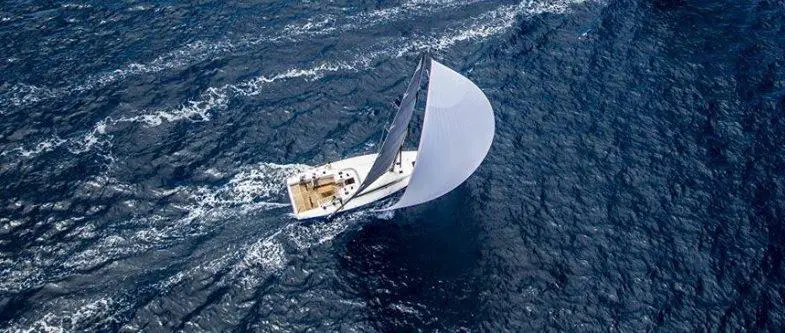 Designed to go anywhere, with Evolution cruising asymmetrical spinnakers there's a world of exploring to be done. From evening cruising to your next big adventure, it all starts with choosing from our three design profiles. The RO. It'll really move you. That's because its profile delivers astonishing upwind horsepower in light to medium air reaching. You'll find it a truly moving experience.
The R3 is made by sailing fanatics for sailing fanatics. It's a full size high-performance all-purpose Cruising asymmetrical spinnaker that combines power and handling for a sailing experience that can only be described as exhilarating. Meet the conditions between 80-165 degrees with the Evolution R5 Cruising asymmetrical, for serious sailors.
There's no telling how far you can go with Evolution cruising symmetrical spinnakers. Adventure awaits, with spinnakers designed with stability and sail trim ease. We've made it easy to harness the laws of nature with careful observation and design by sailors who actively sail on your local waters.
Your instantly a better sailor to your passengers thanks to the smooth aerodynamic profile. Get the thrill back and a real kick out of cruising upwind again. We've always believed sailing should be fun, your yacht responsive and a joy for all aboard.
Plus, you're sure to take the same kind of pride we do in the craftsmanship our custom-built sails offer for your yacht. From beautiful stitching to hand finishing that can only be described as a masterpiece.