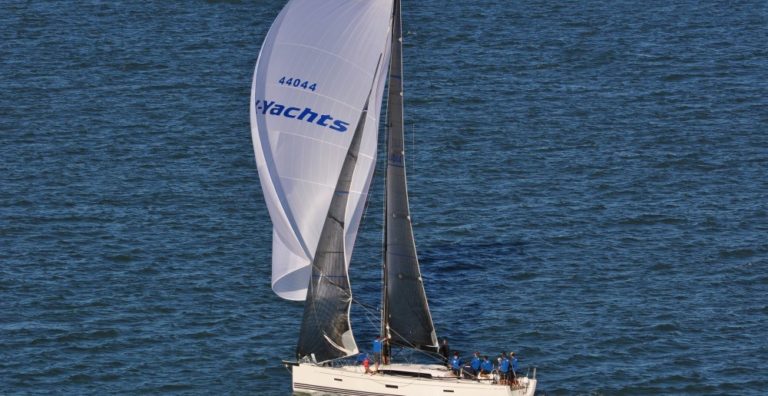 Evolution Sails offer a wide range of Symmetrical spinnakers. With our four separate profiles to choose from, S1-S4, we guarantee improved performance and ease of sail trim. Each sail is designed for a specific wind range and angles, to meet each individual customer's need and their boat's specifications.
Our spinnakers are multi panel, tri-radial built sails. Using only the best materials, woven nylon or polyester sailcloth, provides our customer with assurance they are sailing with quality.
> Downwind sail inventory optimized for your racing needs and class rules
 > Ease of use and handling for cruising application
The process starts with our Designer, who, using the latest sail design software creates a 3D mould of each sail and optimize the panels layout to ensure the best possible flying shape is achieved.  A smooth aerodynamic profile will then evolve to become a finished product that is custom built in our local sail lofts. From stitching to hand finishing we assure you that our local sailmakers have taken great pride while crafting your sail.
Our series of spinnakers begin with our S1 or VMG design. We call this our "hunting" sail as we reach higher in search for wind zephyrs. For this reason, the shoulders are designed slightly narrower to allow for these angles. This sail is typically made using .5 ounce nylon and is good to about 10 knots apparent wind speed.
Our S2 is our full size all purpose kite suited for conditions between 7-18 knots apparent. The S3 and S4 contain smaller areas and are primarily used for heavy air reaching and running.
To select the best choice, feel free to discuss your inventory with us.