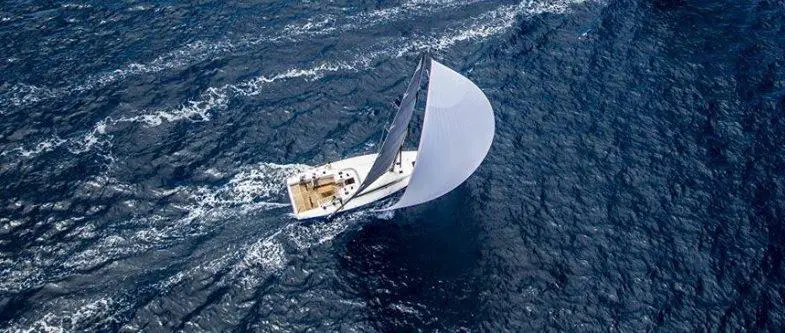 Cruising Asymmetric Spinnakers
Whether you are simply enjoying an evening sail or hard-core offshore cruising, consider our line of Cruising Asymmetrical Spinnakers. With three separate design profiles to choose from, R0, R3 and R5, we guarantee to improve your performance and ease of sail trim. We only use the best nylon materials in three different weights to provide the ultimate in durability.
The R0 design, about 70% of max size, is geared more towards light to medium air reaching between angles of 55-110 degrees apparent. This profile provides boats, with small fore triangle sail areas, the chance to add more upwind horse power. The R3 is our full size all purpose sail ideal for winds between 60-160 degrees of apparent wind. The R5 is about 90% of full size and is best utilized between 80-165 degrees.
Renegade Spinnaker shapes are sculpted using a 3-D program by our in house designers. Since they actively sail on our local waters, their experience will provide you with a better performing sail to suit your needs. A smooth aerodynamic profile will now evolve to become a finished product that is custom built in our own local sail lofts. From stitching to hand finishing we assure you that our sailmakers have taken great pride while crafting you sail.
Sail features include: numbers, leech and foot control lines and hoop bag.
Optional extras: corporate logos, ATN tackers and dousing sleeves.